Our Story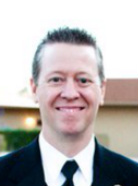 As the owner of Mark Fugit Orthotic Laboratory, I, Mark Fugit have been in the business of making high quality orthotics since 1975. During my years involved in orthotic fabrication I have been privileged to witness the development of many methods of production as well as the adaption of new and improved materials.

Each technician at Mark Fugit Orthotic Lab has previously been trained under my own personal supervision. Our expert staff is extremely experienced in the field of production. This seasoned crew
not only has the skills, but also the sincere desire to extend top quality service to our accounts.
---